Kakuma Kalobeyei Challenge Fund (KKCF) originates from the market data from IFC's "Kakuma as a Marketplace" study.
In 2018, IFC conducted a study "Kakuma as a Marketplace" that quantified Kakuma's economy for the first time and confirmed what many residents and visitors recognised, that Kakuma was a dynamic market-place brimming with potential and entrepreneurial energy.The study came into fruition following an invitation by UNHCR to IFC to visit Kakuma for the first time in 2016. The report triggered a great deal of interest that resulted in Kakuma Kalobeyei Challenge Fund being developed as an initiative and multiple partners contributing funds.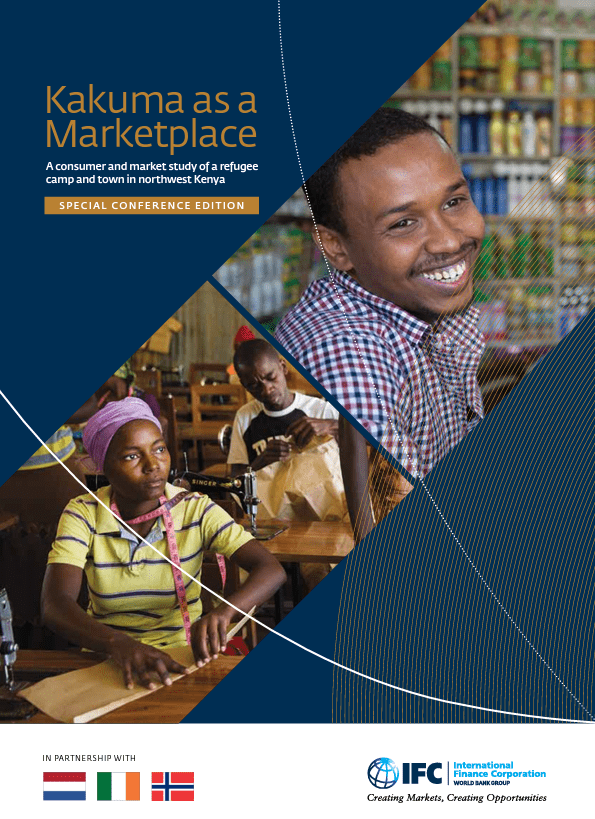 The study found, at the time, that this urban area is a bustling $56 million market, home to around 250,000 people, including over 190,000 refugees, thousands of businesses, entrepreneurs, and discerning consumers.
The study illustrated how increased private sector investment in Kakuma could improve access to goods and services, boost employment, and be mutually beneficial for all those involved – companies, refugees, and the host community – while easing the pressures on local government. KKCF also builds on the World Bank's 2016 study, "Yes in My Backyard," which found that the presence of refugees in Turkana county boosted both gross regional product and total employment by approximately three percent.