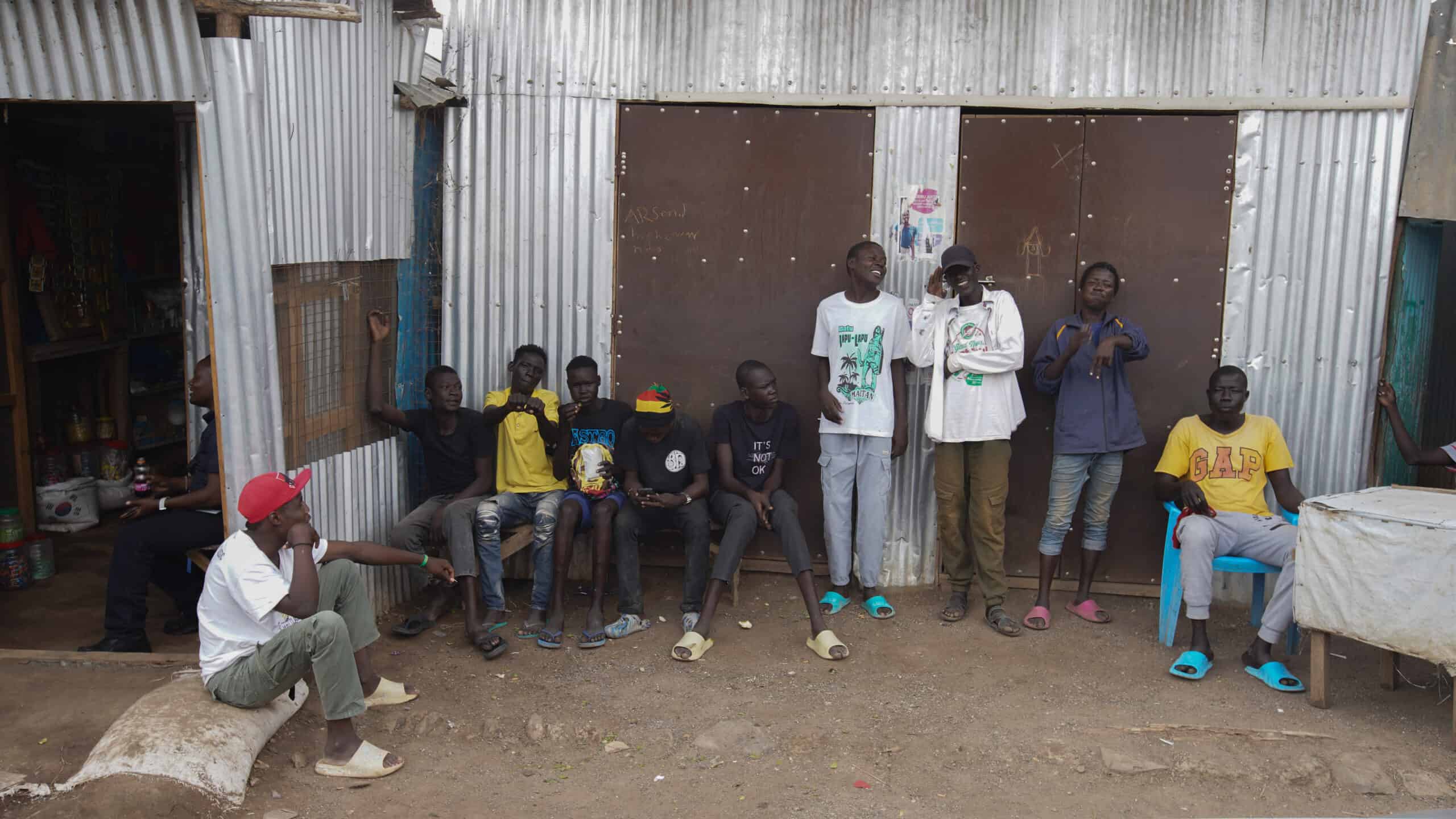 Kakuma Refugee Camp is the second of the largest and most well-known refugee camps in Kenya, located in the northwestern part of the country in Turkana County. Established in 1992, Kakuma Refugee Camp was initially designed to host Sudanese refugees fleeing civil war. Over the years, it has grown significantly and is now home to refugees from various countries in East Africa and beyond.
Kalobeyei Settlement is a refugee settlement, located approximately 20 kilometers (12 miles) from Kakuma Refugee Camp, was established in 2016 as a more sustainable and integrated approach to refugee management. The goal of the settlement, part of a broader initiative by the United Nations High Commissioner for Refugees (UNHCR) and the Kenyan government, is to provide a more sustainable and integrated approach to hosting refugees in the Turkana region. The settlement was created to address the challenges of traditional refugee camps, promote self-reliance among refugees, and foster peaceful coexistence between the refugee and host communities. Unlike traditional refugee camps, Kalobeyei Settlement follows an integration model, where both refugees and host communities live in close proximity and share resources, such as schools, health facilities, and water sources. This approach is intended to benefit both refugees and the local population.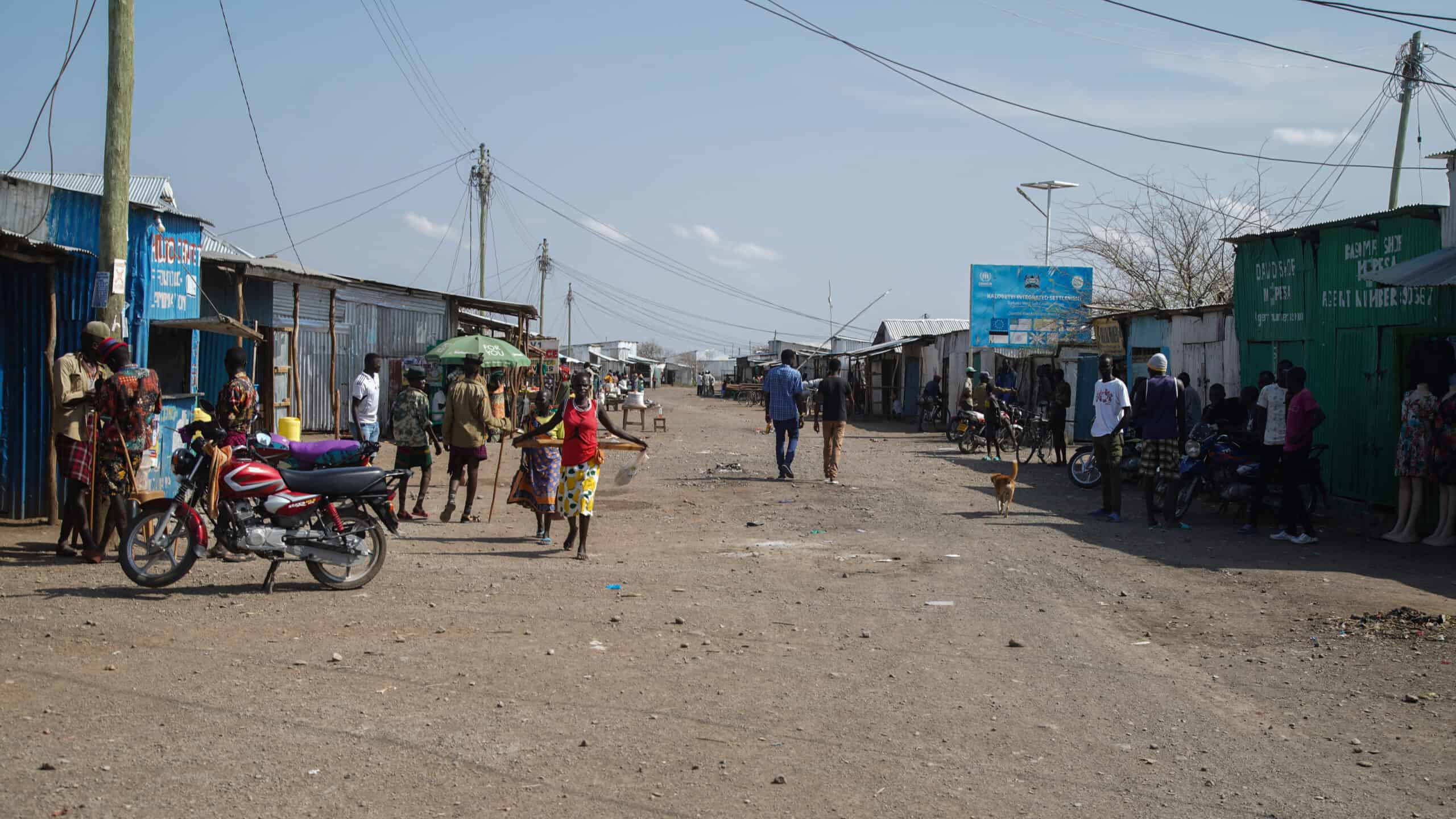 According to UNHCR, the Kakuma-Kalobeyei refugee hosting area has a population of over 254,962 as of March 2023. The camp is hosting refugees from various countries, including South Sudan, Somalia, Ethiopia, the Democratic Republic of Congo, Burundi, and Rwanda, among others.
This urban area is a bustling $56 million market, according to IFC's 2018 study "Kakuma as a Marketplace", that includes thousands of businesses, entrepreneurs, and discerning consumers. Yet, it is under-served by the private sector. Businesses struggle to scale because of lack of access to capital and consumers are willing to pay for greater choice but have few options to do so.
About Turkana County
Turkana County is one of the 47 counties in Kenya, located in the northwestern part of the country. It covers a vast area of approximately 77,000 square kilometers (29,700 square miles) and is known for its arid and semi-arid landscapes, including deserts, mountains, and a significant portion of Lake Turkana, the largest desert lake in the world.
Here are some key details about Turkana County:
The size of the county accounts for 13.5 percent of the total country. It borders the countries of Uganda to the west; South Sudan and Ethiopia, to the north and northeast.

The county's natural resources include crude oil, potential for geothermal, solar and wind energy, minerals, undeveloped aquifer, pre-historic sites, amongst others.

Despite these resources, Turkana County is considered one of the poorest of the forty-seven counties in Kenya with an estimated 92 percent of the population living below the poverty line

The climate is hot and dry, with high temperatures throughout the year. Rainfall is scarce and irregular, making the area prone to drought.

Turkana County is home to several ethnic groups, with the Turkana people being the predominant community. Other ethnic groups found in the region include the Pokot, Samburu, and various smaller groups.

Lodwar is the capital of Turkana County.
KKCF has worked with the Turkana County Government to launch the Turkana County Investment Portal. Find out more here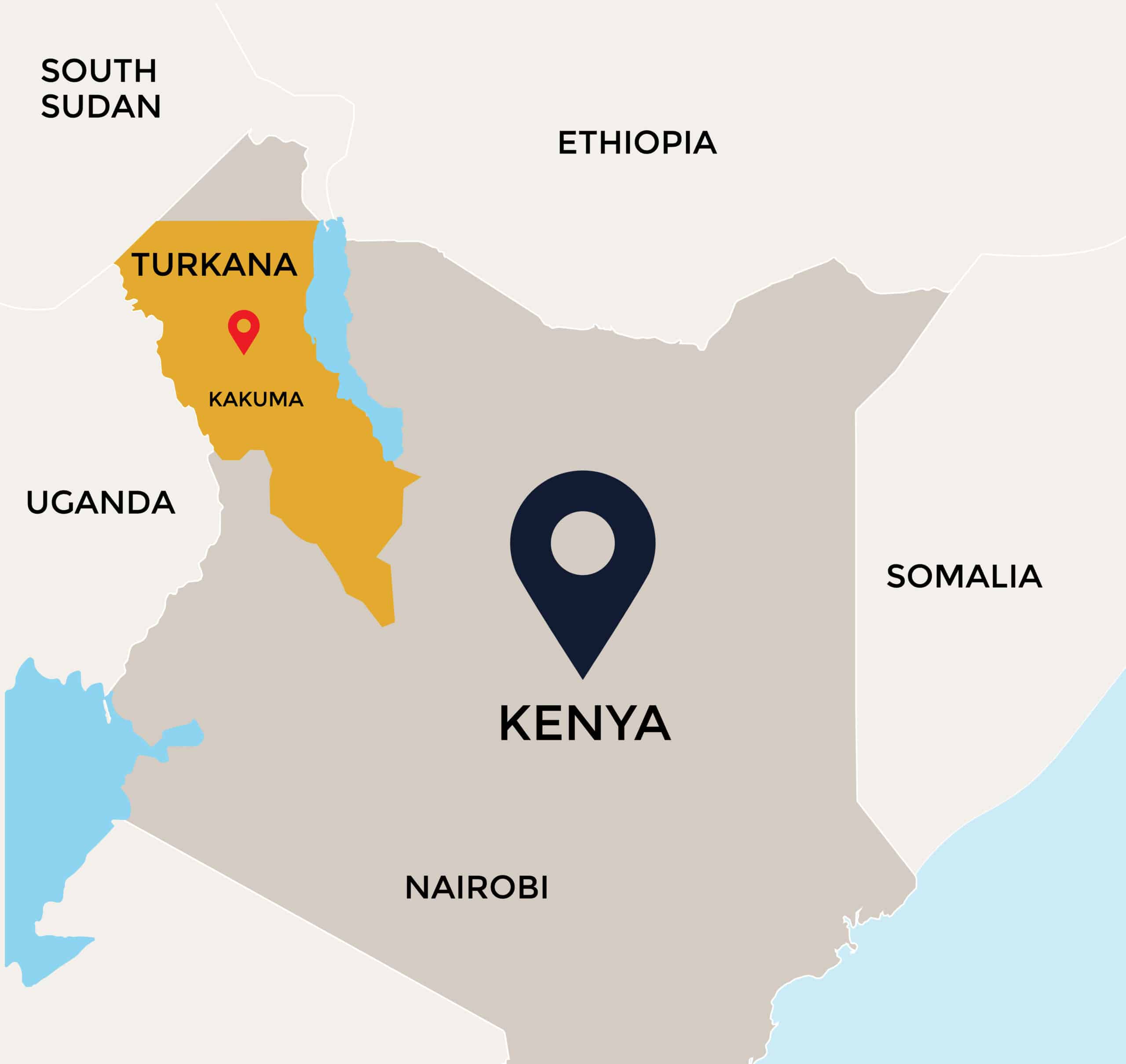 How to Get to Kakuma
To get from Kenya's capital, Nairobi to Kakuma, you can travel by road or by air.
Option 1: Driving from Nairobi to Kakuma
Distance: Approximately 650-750 kilometers (404-466 miles)
Time: The drive can take around 10-12 hours.
Directions:
Start in Nairobi: Begin your journey in Nairobi, Kenya's capital city.

Head Northwest on A104: Exit Nairobi and take the A104 highway heading northwest towards Nakuru and Eldoret. This road is also known as the Nairobi-Nakuru-Eldoret Highway.

Continue on A104: Stay on the A104 as it takes you through Nakuru and Eldoret.

Take B96 to Kakuma: Near Kitale, you'll need to turn onto B96 (Kitale-Kakuma Road), which will take you directly to Kakuma. Follow the signs for Kakuma, and you will eventually reach your destination.
Option 2: Flying from Nairobi to Kakuma
You can also choose to fly from Nairobi to Lodwar, which is the closest airport to Kakuma. From Lodwar, you can arrange ground transportation to Kakuma. Various airlines operate flights on this route, and flight availability may vary.