Facilitate entry of larger companies into Kakuma, including by illustrating and quantifying the business opportunity
Studies like Kakuma as a Marketplace, Kakuma Energy Study, and Kakuma Water Study made the Kakuma business opportunity apparent.
But, it's a unique and unfamiliar context for many larger firms. IFC can offer them critical help through advisory services: helping conduct scoping missions, performing market studies, and assisting in capacity building.
The project has signed an agreement with Goodlife Pharmacy to open and operate the first modern pharmacy in Kakuma town.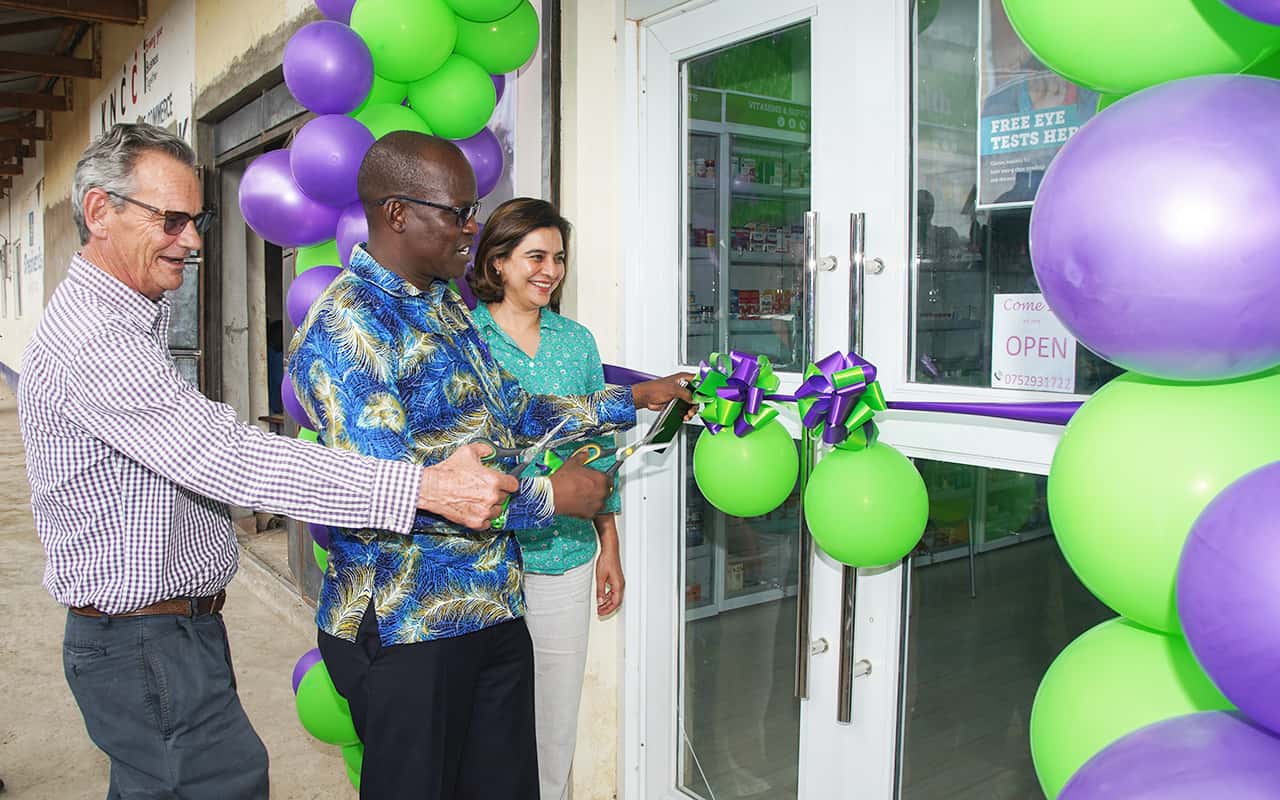 Goodlife Phamarcy
In 2022, Goodlife Pharmacy became the first major pharmaceutical retailer to open a branch in Kenya's Kakuma-Kalobeyei refugee-hosting area with the support of KKCF.
The pharmacy's presence increases access to quality pharmaceuticals, medicines, and other products and services for thousands of refugees and Kenyans in the surrounding area.